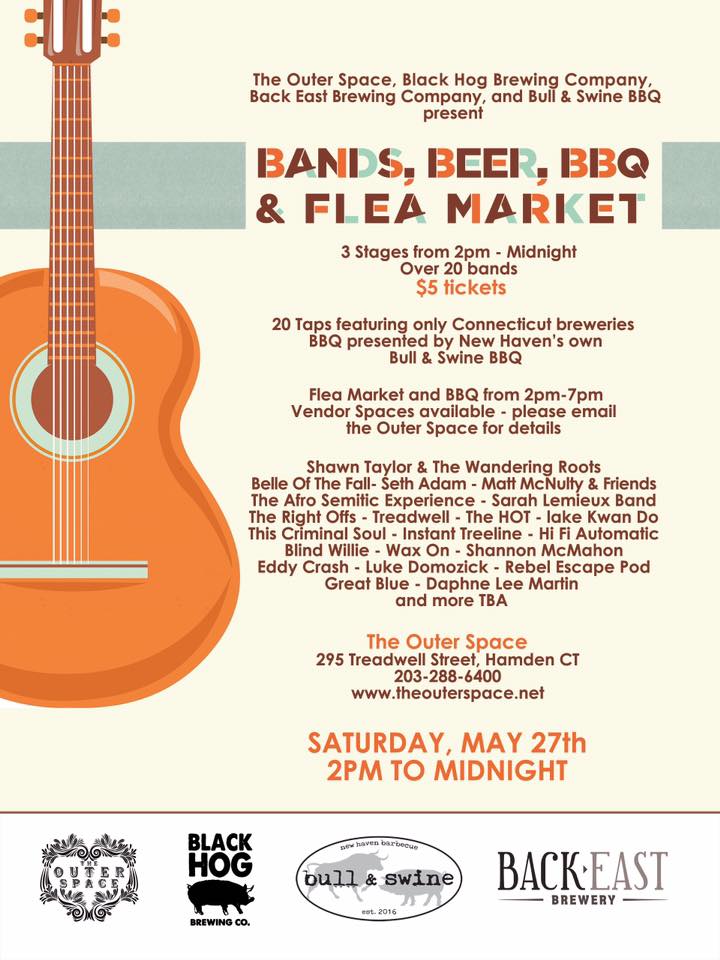 How now Brown Cow and welcome to the busy season!!! 
We have a busy couple of weeks coming up. Here's the latest. 
This Saturday we'll be performing our first double header in Hamden and New Haven, CT as we make our debut at the Outer Space in Hamden at their Bands Beer Barbecue and Flea Market Festival   We hit at 5:00 for a 45 minute set featuring our new songs!  Lots of Bands, Music and only 5 bucks!  Memorial Day weekend- Here we come!  Please let them know at the door your there to hear TSL-Thanks 
Later that night were off to Pacific Tavern in downtown New Haven to make ANOTHER debut at this happening club that has been supporting the Jam Band scene for years!  Other bands to be announced. 
On Friday June 9 we make another stop at Olive's in Nyack NY.   Nyack is Rockland County's most happening scene and Olives is smack in the Center.  Showtime is 10:00 for 3+ hours of Music!!!!!  Sam Lamanica, our original drummer joins us, filling in for Sammy Wags. 
Finally on Jun18 we are so proud to announce that we've been included in the line up for the Ziontific Music Festival in Woodford Vermont.  This is an amazing Reggae Festival smack in the middle of the Green Mountain State Park just outside of Bennington Vermont.  This is a 3-day festival featuring the likes of Solistic, Dub Apocalypse and the Alchemistics.  We'll be camping out on Saturday as our hit is Sunday at 1:00PM.  Come join us for am amazing weekend of camping and music on one of the most beautiful places on earth! Watch for a separate email soon as we have significant discount tickets and special online codes.