Tyrone Shoelace's music has been described as "A wild and sexy eclectic mix of reggae, funk and groovin rhythms that surge one's soul." The band is a talented mesh and cross-section of musicians from various decades that communicate well together and learn from each other to add to this band's success. There's a positive interplay among the artists. The music has at first an almost funk reggae feel and then suddenly looms into an explosion of energy with an experimental, trendy, edgy flare with its jam band techno/synthesizer sound that surges excitement and spirit to the listener!" 
Since the band's inception, Tyrone's sound has continued to evolve into a wild mix of genres - jamband, reggae, rock, dub, swing, funk, blue grass & disco-esque rhythms. The band recently had their 10 Year anniversary pass during Covid and recently released its 4th record in 2022! 
TSL's latest release, Nothing But Love is an, "Ode to love in a time of hate." Click HERE to read more. 
Tyrone Shoelaces will be touring  winter, spring and summer 2023 with a full horn section as the band recently (2020) welcomed new members and Simon Pajaro on Saxophone and Flute and the lovely and talented Miss Milo on Vocals.  Miss Mílo has friends in high places having shared the stage with her mentor Jenn "Pipes" Durkin and is already lighting up the stage with her fire and enthusiasm.    
Tyrone Shoelaces is:  
Chuck Chesler: Musical Director, Piano,Organ, Electric Pianos, Synths, Vocals 
The Musical Director and writer of TSL, Chuck has been playing in multiple bands in the Grateful Dead world over for most of his life since beginning his career with The Lost Boys, who left their mark on the early jam band era. 
Chuck then began a stint with Levon Helm from 2000-2002 working with Jimmy Bennett and the Bennett Mclaughlin Band. Those sessions across 18 months, helped Levon begin his journey back from cancer and other woes. Those sessions were also the nucleus to the legendary Midnight Rambles. 
In addition to his work in Tyrone Shoelaces. Chuck is a wanted man these days playing shows with his acid jazz band, Ghost Train, Terapin/Red Matter, Shakedown, Mystic Dead, and may others in the North East. This is only adding to the cache of Tyrone Shoelaces as organic likes, views, and interest continues to rise. 
Chuck was recently sponsored by Vintage Vibe Pianos. The same Pianos that Stevie Wonder amongst others use. This is a great honor.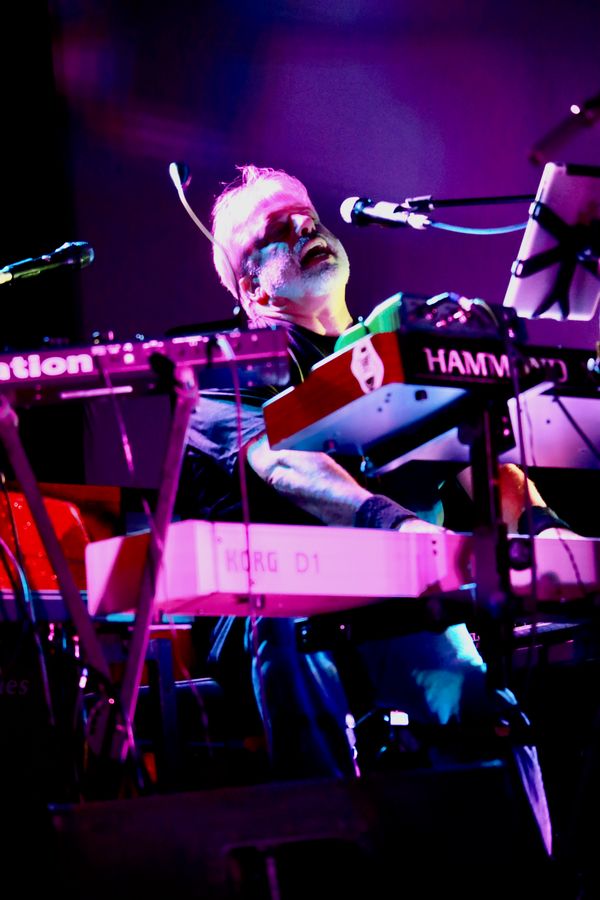 Sammy Wags: Drums, Percussion, Vocals
Steadily making his mark as a leader, and a unique voice in modern World/Jazz/Groove based music, Sammy has been playing drums in Tyrone Shoelaces since Chuck and Sam met in 2011. He is the Composer/Producer/Drummer of the critically acclaimed Afrobeat/Jazz group; The Brighton Beat, the Composer/Producer/Keyboardist for the modern Soul/Funk quartet; Mr. Clifford and leads an ever-evolving group under his own name in which he performs on a hybrid Guitar/Bass instrument of his own creation.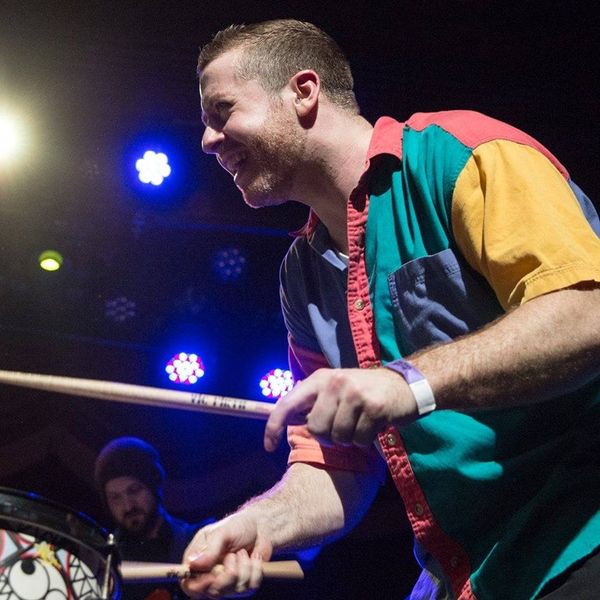 Captain Phillip "P" Smith: Bass, Vocals 
Capn' Philip P Smith has been holding down the low end since 2013.  Phil hails from Attleboro, MA and is fondly referred to as the Capn' because of his ability to drive the band.  Phil is a wanted man these days and can be found holding down the low end in many a local bands in the Providence area.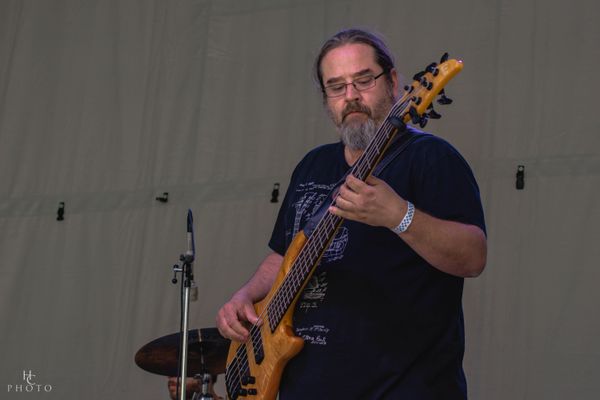 Jimmy Bennett:: Electric and Acoustic Guitars, many other stringed instruments
Jimmy and Chuck met in 1994 when Jimmy was auditioning for Joe D'urso & Stone Caravan and began a life long musical relationship.  It was Jimmy who once told Chuck almost 12 years ago as Chuck was lamenting an early breakup of Tyrone Shoelaces. "Just get the gig, I'll play guitar and we'll find bass and drums."   Those words have continue to drive TSL today.  Jimmy is constantly in demand having played with Levon Helm, Marshall Tucker Band and of course his long time project with his brother, The Bennett Brothers Band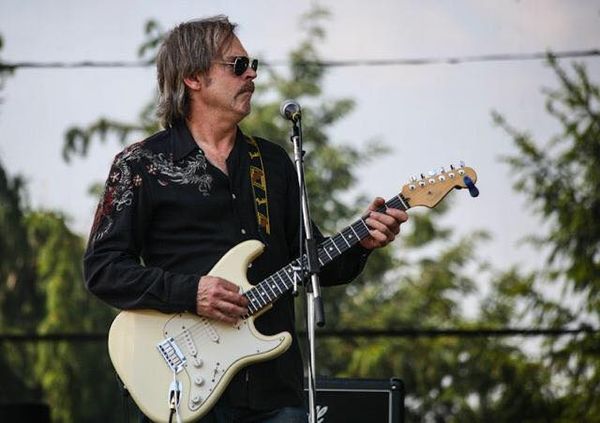 Miss Milo: Vocals
Milo has been singing since she was able to speak. As she's grown up, she's studied a range of powerhouse vocalists from Aretha Franklin to Adele, and a range of different genres like funk, R&B, and classic rock. She began her professional music career sitting in at local funk nights and performing with Grateful Dead cover bands in Black Rock, CT. She's shared the stage with gifted musicians of Deep Banana Blackout, West End Blend, and many more. She has been a vocalist with Red Matter since 2019.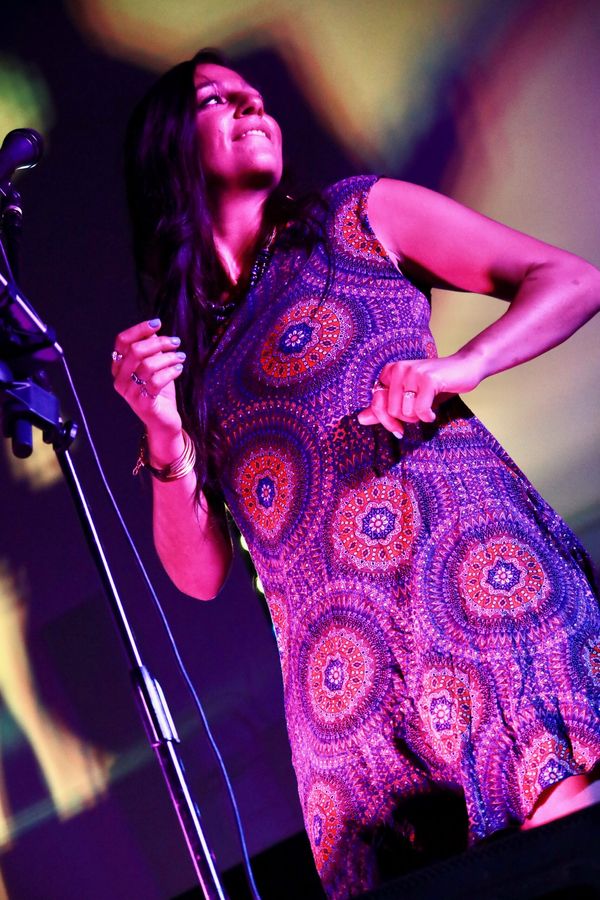 The TSL Horns: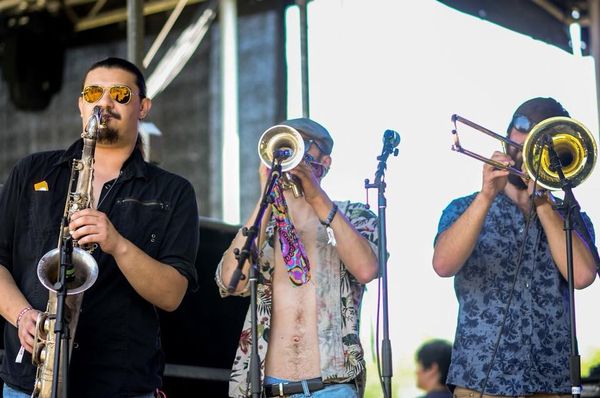 Simon Pajaro: Saxophone, Flute
Simon has been holding down the Saxophone in TSL for 5 plus years.  Simon is a Berkeley School Graduate and is the Musical Director of The School of Rock in Rye, NY.  Simon makes is home in Harlem NY and can be seen at many of the local jazz clubs in the tristate area.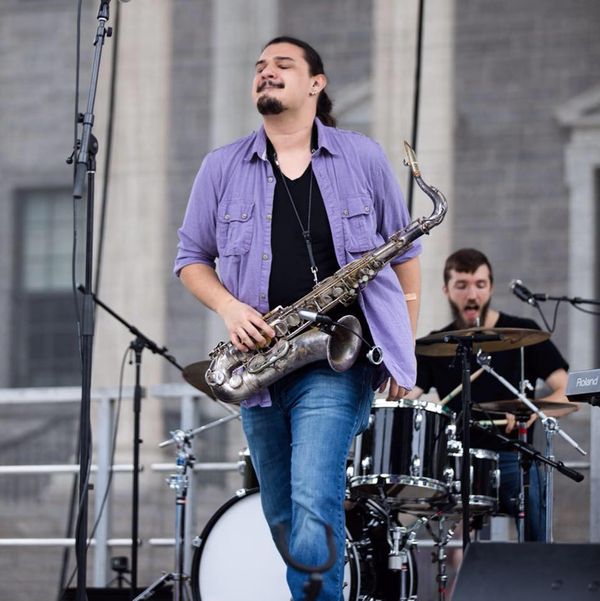 Nicolas Benitez: Trumpet 
Nat Ranson- Trombone 
TSL Alumni: TSL would never have been able to survive and thrive so long without the help and love of all these great people. 
Michael Galgano- Guitars 
Sammy Lamonica- Drums 
John Konya- Bass 
Elana Zabari- Vocals 
Sarah Golley- Vocals 
Freddy Fuego Gonzales:Trombone, Flute 
Darren Stec: Saxophone, Flute 
Joseph Meo: Saxophone, Flute 
Mark Zaleski: Saxophones 
John Saxon: Saxophones 
Marshall Rauh: Trombone 
Jason Baker: Drums